Check Out Our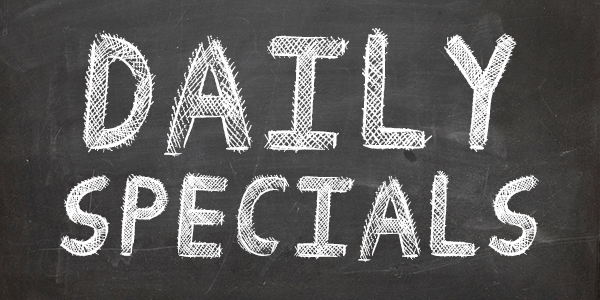 CORNBREAD HUEVOS (GF)

Fresh baked cornbread topped with
Our famous veggie chili, two over easy eggs, melted cheddar cheese and finished with guacamole and sour cream

The HESTIA HANGOVER QUESADILLA

Local scrambled eggs, cheddar cheese, bacon, caramelized onions, and salsa.
Finished with a guacamole and a sour cream drizzle.
Served with hand-cut breakfast potatoes
May Sub Tofu or Seitan / Vegetarian Meat Options Available

VEGGIE BENNY

Two eggs over easy, grilled tomato, spinach laid on top of a toasted English muffin finished with a Jalapeno Black Bean Puree.
Served with hand cut potatoes
Add Avocado $1.00

ISAIAH ANNIVERSARY CAKES

Three classic whole grain Black & Brew pancakes filled with coconut, chocolate chips and bananas. Drizzled with our famous butterscotch syrup

CRINITI'S KITCHEN SINK SALAD

A Heart Healthy Plate starting with Chopped Romaine, tomatoes, sliced cucumbers, and roasted peppers. Sprinkled with Swiss cheese and our own oven baked croutons. Finished with fresh tuna and our tasty
Balsamic Vinaigrette

SOUTH PHILLY GIRL PANINI

Oven roasted turkey tossed with our homemade savory cranberry goat cheese, bacon and caramelized onions served on grilled pita bread . Served with your choice of German potatoes salad, home fries, or greens
May Substitute A Gluten Free Wrap $1.00

THE BOBBY CAPONE

Grilled Chicken, Mozzarella, Roasted Peppers, pesto and tomato served in a wrap.
Served with your choice homes fries, German potato salad or greens
Sub Gluten Free Wrap $1.00

RICARDO'S TUNA MELT

Home made tuna served on metropolitan baked brioche layered with sautéed spinach mushrooms cheddar cheese, bacon and tomato. Served with your choice of German potato salad, home fries or greens.