About Black 'n Brew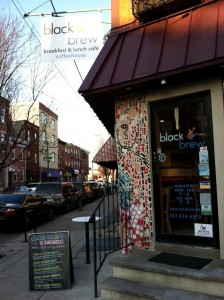 Black 'n Brew is a friendly neighborhood B.Y.O.B. café located on East Passyunk Avenue in South Philadelphia. The cafe opened it s doors on January 20, 2007. Since day one the café has been a staple to the community. The owners believe very much in "keeping it simple" and "making it special." We offer delicious breakfast and lunch options as well as a full coffee bar. We feature local art on our walls and have FREE WiFi. We offer vegetarian and vegan options. We proudly serve La Colombe coffee and Metropolitan bread. We also offer a pastry case full of homemade treats that we bake daily on site. You should really check Black N Brew out for yourself to see what we are really all about, but in case you're still curious, here's more: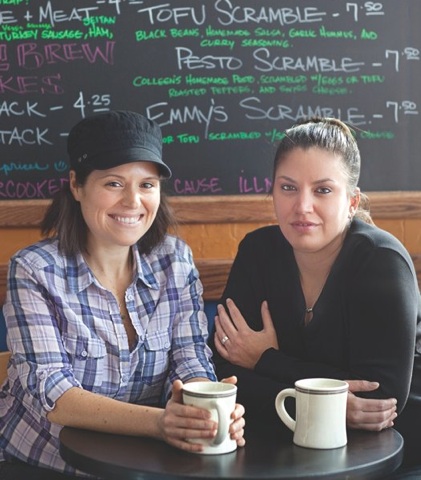 At Black N Brew we believe in the simple way of life. Our motto is, 'if we can make it in house….we're all about it!' Environment is everything and Black N Brew has become a homey yet hip place where neighbors, couples, artists, and business folk come to get the simplicities of home without having to do any of the work involved. Friendly service with a smile, and home cooking that leaves you feeling satisfied without breaking your piggy bank. A refreshingly pleasant experience overall.
Take Out Available
If you are in a rush, we have take out available. Please call ahead for orders of any size…Hold off on the drinks; we want to make them for you when you arrive! Catering avaiable upon request.